Welcome
Debra Snider is an author, speaker, and mentor. She retired in 2001 from a distinguished 21-year career as a lawyer and senior business executive, a career that brought her both personal satisfaction and financial success. Sought after as a speaker for her strategic savvy, her insider knowledge, her wit, and her informal, forthright style, she has incorporated these attributes and the inspiring "suit yourself" philosophy she lives by into her novels and her nonfiction works.
On this website, you will find Debra's biography, information about her books and her popular speech topics, and a variety of productivity, leadership, and other career resources.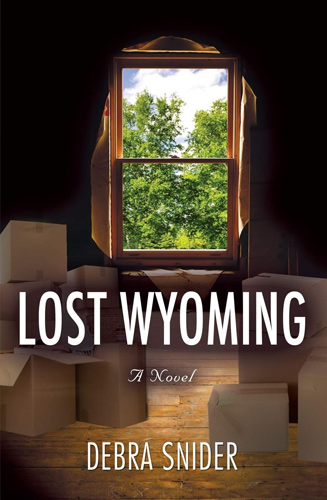 Debra's most recent book is the novel Lost Wyoming, a story about love, loss, and family ties. In it, a bright, thoughtful, yet thoroughly disillusioned young woman wonders why her life hasn't turned out the way she thought it would and what, if anything, she can do about that. When a family crisis jolts her out of her malaise, she is forced to rethink the meaning and the import of the losses that inevitably accompany growing up, and to take stock of the choices and beliefs that have kept her from being the person, and living the life, she always envisioned.
Lost Wyoming "examines the complexities of relationships, the challenges of communicating feelings, and the difficulties of discovering what one really wants….[Snider] makes some deft observations and asks some important, universally relevant questions…. Her prose remains eloquent and often beautiful throughout." —Kirkus Reviews
Lost Wyoming is available in paperback and/or e-book editions from:
Amazon US (Amazon UK, Amazon Germany) – if you want paperbacks, please consider buying them from the retailers listed above instead of from Amazon, which doesn't always maintain them in inventory
Bookstores everywhere (some of which may have to order it for you)